Interview conducted April 08 2013
Interview published April 17 2013
Imagine my mettle shock when I discovered that Flotsam & Jetsam had reunited with the 'Cuatro" line-up in tact. They are about to release their new album 'Ugly Noise', once again working with Metal Blade. I saw them live recently, and was very excited to hear the classics played to near perfection, even if Eric still struggles as a singer.
I recently spoke with guitarist Michael Gilbert about his contributions to the band, his key part in writing the new album, the glorious high times, and the hard times when you know the storm came down, leaving the Phoenix sons feeling cold, stigmatized with indelible scars. Well, I suppose you live you try...
There is no place for disgrace, and these natural enemies are ready to play their part to get the message across that they want to rage, rather than run and hide. I believe they have made peace with their past misguided fortune, and are ready to carry on the 'Doomsday' Tradition, with no more deception. Flots 'Till Death and read on.....

MettleAngel: Hey Brother, I spoke with you last month when you toured with Testament. I know you were impressed with my knowledge of the band, but Datis kept stealing you and Kelly away from me to get photos for his "Warriors Of Metal" event.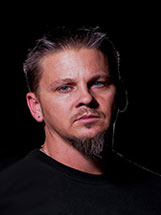 MettleAngel: I am not sure if I will be there, as Datis and I do not get along too well, and his wife treats my spouse with horrible disrespect. I will encourage you to focus on the first four albums, as that is what the crowd want to hear.
MettleAngel: I know, and when I saw you perform last month, I enjoyed hearing the older material, and I was open to the new stuff, as well. I have played the album many times now, but obviously, I prefer the classics. When I reviewed it, I compared it to 'Unnatural Selection', which was a decent album.
MettleAngel: Wait, you wrote the album, and it was not necessarily a collaborative effort?
Michael: Yes, and I produced it too. I did not engineer it though. I put a great deal of time into it, and I am very proud of what I have accomplished.
MettleAngel: I wish I had known that before I wrote my review. I was never a fan of the overrated 'Dreams Of Death' album, even if I love the song, and everything else off of 'No Place For Disgrace'.
Michael: I love to play the old stuff, but I do not just want to just have a jam session. Sure this is fine when we do it live, but on an album I want songs that stick. I do not want the musicians to walk all over each other. Everyone must play his part.
MettleAngel: Haha, just like the song with the same name!
Michael: I really did my research, even into Pop albums, and the whole process. I know that there are songs with no solos, but this is deliberate. I give the song exactly what it needs.
MettleAngel: I respect that, and after repeated listens the album has grown on me. Did you write most of the lyrics?
MettleAngel: I assume Eric also wrote some of the lyrics. I am sure he wrote "Motherfuckery" I love his vocals on the early albums, but in a live setting, he is your weakest link, and I feel he is just not acting too professional.
Michael: Well, live I feel it more about the energy, than playing to perfection. I am not a stickler about how things go. We want to guage the vibe of the audience and give it our all.
MettleAngel: In my live review I commented how impressed I was with everyone but Eric. He is usually drunk and acts like an idiot. I know the older lyrics better than he does. When I went to interview him in 1998 he was a trainwreck, and Ed was so strung out, high as a kite. Here I was seeing my heroes from one of my favourite albums, and they were all jerks.
MettleAngel: Actually, when I saw you with Flotsam in 1993 opening for Mercyful Fate and Cathedral, you too were a total dick to me. I idolized you and the guys in the band. When I bought 'Doomsday For The Deciever' on vinyl, I imitated Jason Newsted and wore mismatched shoelaces. Then when I say pictures of you with your baseball hat on backwards, I copied that look too. I must have played my 'No Place' tape 100 times the summer of 1988.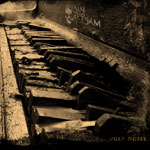 MettleAngel: Funny you should say that. I am reading Dee Snider's new Book Shut Up And Give Me The Mic. He too discusses this frontman mentality and assumed arrogance. I feel with Eric, that he has such an incredible voice, but when he performs live he does not use it to its maximum potential.
MettleAngel: I am such a fan of 'No Place', that when I joined Colombia Records And Tapes in 1991 and finally switched to CDs, that album was one of the titles I had to get along with Ratt - 'Out Of The Cellar' and Scanner - 'Hypertrace'. Back then pickings were slim; although, now Divebomb Records have re-mastered and re-issed the Scanner titles as well as Deathrow - 'Deception Ignored' - my third favourite album of all time.
MettleAngel: 'No Place' is probably in my Top 10. I lived that album. and it is still written on my heart to this day. This is why it is difficult to be objective with your newer material. In time I grew to love both 'When The Storm Comes Down' and 'Cautro'. I was surprised that you did not do any material from those albums save the obligatory "Wading Through The Darkness".
MettleAngel: You have got to be kidding me! There are so many amazing songs on that album. I still am amazed with "E.M.T.E.K." You used the initials of each band member to make up a fake lab-tech science test subject analysis right? I love those lyrics.
Michael: It is funny, because people still volunteer for those "Guinea Pig" trials for money even to this day. There is a clinic just ten miles from my home which sends out adverts weekly for experimental drug trials. I guess when you are broke this becomes an option, despite the horrible side-effects.
MettleAngel: You can only donate blood and sperm for cash so often. I was also surprised how you chose not to play "I Live You Die" live, when I saw you. Even back in the '90s when you were out of the band they at least played this and "H.O.Y.".
Michael: Yeah, we made a conscious decision to drop that one, as it had been overplayed. We are trying to incorporate a few more older cuts from 'Cuatro' though.
MettleAngel: When that album came out, I hated the videos, and pretty much I still do. "Swatting At Flies" is one of the worst songs on the album. Did you really work with Chris Cornell on "The Message"?
Michael: We never worked with him in person, but he did help write the song, and he is an exceptional vocalist and songwriter.
MettleAngel: I know that this was a volatile time when the music scene was changing and "Grunge" was the new thing. What is your take on the Metal Mind Records re-issue of this album?
MettleAngel: Fair enough, tell me about your experience working with Jeff Waters on "70,000 Tons Of Metal" III and perfoming in the All-Star band along with Doro and her band, as well as other musicians who were on the cruise.
MettleAngel: How did you decide what songs you were going to perform?
Michael: We were given a list before the cruise sailed. I obviously picked the songs for AC/DC, Motörhead, Metallica, etc.
MettleAngel: I have always enjoyed Flotsam's killer cover of "Saturday's Alright For Fighting".
MettleAngel: No way! Back then doing pop covers like that was unprecedented. Dark Angel attempted Led Zeppellin's "Immigrant Song", Realm did The Beatles "Eleanor Rigby", etc. I actually have never owned the 12' vinyl single, but I know my friend had the record. At least he let me make a dub of it.
MettleAngel: I am pretty sure Metal Blade put it out, with a number of live songs like "Hard On You", "Dreams Of Death", and "Misguided Fortune". If I had a copy, I would love to convert it to Mp3. If it is available somewhere on CD, I am sure it fetches quite a price!
MettleAngel: Speaking of nostalgia, I have often wondered if it is true that Phil Rind and Wiley Arnett of Sacred Reich were actually in your road crew, back in the early days.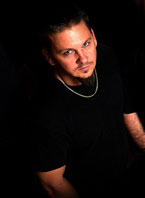 MettleAngel: I am glad that they have re-united too! My friend wore his 'Surf Nicaragua' shirt to Anthrax and "Metal Alliance" last night. He is just a kid, still in High School. I know he paid a heavy price on E-bay for that shirt. He shouldm have texted me, because I could have worn my original, and we would look like Father, like son. I wish I still had my 'No Place' shirt, but it was stolen, and it would never fit me now anyhow.
MettleAngel: I guess that is what happens when we get older. I encourage you to check out the live review and my CD review (here).
MettleAngel: Damn! I did not know that either! I just got his new 'Metal' (EP). It sure sounds like Anvil to me.
MettleAngel: Damn! I love how everyone is working together and burying the hatchet. I just interviewed Udo, and he has made his peace with Accept. The day I spoke with him was one day after his 61st birthday, and my horrorscope actaully claimed that I would be feeling, "Restless and wild" that day. Go figure! I just forgot to mention it to Udo when we spoke!
MettleAngel: I do not put much stock in Astrology, but I thought the use of those words was most propitious. Now that everyone is reconciling, I need to practice what I preach. I guess with all the shit in the world, you have to find your balance and not let the little things that you cannot control try to control you.
Michael: Yeah! I have had my struggles over the years, and now I want to focus all my energy on Flotsam. Again, I apologize on behalf of the band for any band memories you may have from the past.
MettleAngel: Water over the bridge my friend, it is all good. I am just pleased that Flotsam are back, playing the classics and kicking ass. I was very impressed with the Re-mastered 20th Anniversery of 'Doomsday'. I loved hearing those early demos. Most of those songs I was unfamiliar with until I bought that.
MettleAngel: Well personally thank him on my behalf. He was the one with whom I spoke most at the show. I was actually expecting to interview him. So pass on all my blessings, and I wish the best for all involved.
Michael: Man thank you so much! It has been a real joy speaking to you Michael. I appreciate all the years of faithful dedication. Hopefully we will catch up again at "Warriors" this summer.
MettleAngel: Time will tell, expect the unexpected. Please stay in touch!
Related links:

www.flotsam-and-jetsam.com
www.myspace.com/fandj
www.facebook.com/flotsamandjetsam.official
www.reverbnation.com/flotsamandjetsam
www.youtube.com/webmasterflots