Interview conducted November 03 2016
Interview published December 23 2016
To say that the Dirkschneider Back To The Roots tour has been a success is an understatement. After a well-deserved break, it resumed with a string of dates in Sweden including Umeå, where Metal Covenant of course attended, also for an interview with main man Udo Dirkschneider. After a couple of missed opportunities earlier in the year, it was a big pleasure to sit down and talk to the German heavy metal icon who was in a terrific mood, no doubt happy to be out entertaining audiences again.

Mozzy: So, now you're back on tour again; is that fun after having a break?
Udo: Yeah, of course. We did the first part of the Dirkschneider tour and now we do the second part. But we did a lot of festivals during the summer. We had a break in September and October which was good (smiles).
Mozzy: Getting some rest.
Udo: Yes, a little bit of rest. So now it's the second part of the tour, in Europe until nearly the end of the year. Then we have two weeks off before we go to America and Canada.
Mozzy: The Dirkschneider touring goes into 2017 then.
Udo: Yes, into 2017.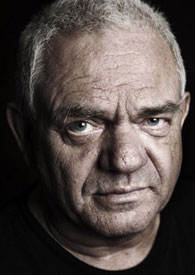 Mozzy: I have to say it's great you're coming back to Northern Sweden because we don't get many bigger concerts up here as it's usually Stockholm, Gothenburg and so on, you know.
Udo: Yeah. I was in a way a little worried about coming back to Sweden, if people would be interested (laughs) but there are some different cities this time too. So what can I say? The first two shows have been sold out, so that is great.
Mozzy: We are grateful to have you back. So, the Dirkschneider tour has been really successful, with sold-out shows and big concerts. Did you expect that?
Udo: To be honest, not really. When we started thinking about doing something like this, I was a little tired about this discussion about comparing who's playing the songs better - Accept or U.D.O. And for me, it was like… with U.D.O. we have enough albums to do our own set.

So we said, let's do one special tour, with maybe 10 or 15 shows (laughs), calling it Dirkschneider and playing the Accept songs one last time. And then, I don't know, this thing exploded completely. It's unbelievable (laughs). I'm really surprised, but it means that people want to see it, so why not do this then.
Mozzy: All positive for sure. I guess that a big part of it has to do with people wanting to hear the original voice.
Udo: It's always like that. The singer they (Accept) have now is a really good singer, but I mean… when I listen to it, I think it is a nightmare for him to sing these songs. He is doing it quite well, no problem.
Mozzy: I think so too. Still, it isn't quite the same.
Udo: It's always like this, you know. Like when Bruce Dickinson was not in Iron Maiden, it was not really the same, or when Rob Halford was not in Judas Priest. The voice is always very important for a band.
Mozzy: Back to that show in Sundsvall again that we talked about before, what an atmosphere there was. The crowd was singing so loud in there.
Udo: Yeah! It's also a great feeling onstage when you see people enjoying the show and all the songs, you know. So what can I say, I'm really happy at the moment.
Mozzy: I was going to ask you just that, how it feels to get that sort of response. It must be amazing.
Udo: Yeah, like I said, it is a lot of fun. Also to see that the people really enjoy this, which makes you quite proud; that you're doing something for them, you know.
Mozzy: You also played at Sweden Rock in the summer which was a big show, with lots of pyro and so on.
Udo: Yes. Tonight the venue is big but it does not make sense to bring the pyro and all that stuff just for a single show. But we will have it at a lot of shows on this tour, in Germany, Czech Republic and Italy and what else. They will be big stages with the whole show.
Mozzy: It's obvious that your younger bandmates enjoy their time onstage as well.
Udo: Yeah! They play the songs very well. They put in the old sound and style but also make the songs a bit fresher, you know, to make it a little more modern. But yeah, they enjoy it as well.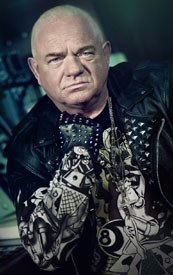 Mozzy: And having Sven, your son, in the band must be special?
Udo: It is, and it's also interesting for me to see how he's playing the Accept songs. He was working with Stefan Kaufmann (former Accept drummer, then guitarist in U.D.O.) who showed him some special things about the Accept stuff. But then Stefan said 'he's playing the songs much better than I did' (laughs).
Mozzy: Cool. I read about that, Stefan helping you out when you started this.
Udo: Yeah, I'm still good friends with Stefan. When this thing came up I asked him if he could come to the rehearsal room to show Sven some stuff and maybe also some guitar stuff for the guitarists. He was there for three or four days working with the guys, like 'maybe you should play a bit more like this and this' and so on. He knows exactly how to do this, you know.
Mozzy: Does he miss playing, or is he still playing?
Udo: No. He's just working in the studio, and he's now more into video stuff. He's producing some bands but most of the time he's doing some video stuff.
Mozzy: You have just released a live album from the tour. How do you think that turned out? I have just heard a couple of tracks.
Udo: It's going very well. For me, you know, we had to put out a live album from this tour because it will never happen again. So it was planned already, to do a live album. There will also be a DVD.
Mozzy: Nice!
Udo: It was planned to come out at the same time, we filmed it at the same time when we recorded the audio for the live album. But when we watched the footage, we were not satisfied with it so we said that if we put out a DVD we want to give people the best, you know.

There were some camera problems, one camera was broken and there were some things missing. But we will record a show, I don't know exactly when but it will definitely happen on this tour and a DVD will come later on.
Mozzy: Playing these Accept songs, do you have some favourites, maybe some that you haven't played with U.D.O.?
Udo: Yeah! You know, with U.D.O. we were always playing the classic Accept stuff. But now, we play Neon Knights, Wrong Is Right, Monster Man… stuff like that. And TV War, Losers And Winners. For me, I really like to play Head Over Heels, and Neon Knights.
Mozzy: Head Over Heels is a favourite for me as well.
Udo: And Wrong Is Right I don't think we ever played with Accept, really. Maybe just one or two times, then the other guys did not want to do it. But for us it works, it's a really good song.
Mozzy: I guess these songs bring back memories.
Udo: Yeah, of course! On one hand, it is a bit sad that this is the last time playing them. But on the other hand, you have to look forward and in a way close the book, you know. Accept still exist and are still touring, and the only thing I can say that if you want to hear the Accept songs, go and see Accept, you know.

I mean, I always say… People go 'is there really no chance you will play Accept songs again?', and I'd say there is a little opening. Let's say it in this way: if Accept split up, stop or whatever and I'm still in the business, then there will definitely be some Accept songs again. But as long as Accept are around, no.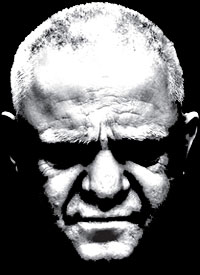 Mozzy: I think it's a wise and understandable choice you've made. I looked before I came here and there are 15 studio albums with U.D.O. to choose tracks from.
Udo: We will start working in March on the 16th (laughs). I mean, there is a lot of stuff you can play with U.D.O (laughs). We have a huge following with U.D.O. as well; when we did the last tour, the Decadent tour, it was really successful. So for me it's not such a bad thing to stop with the Accept stuff.
Mozzy: I guess you're also looking forward to play some U.D.O. songs which you haven't played before.
Udo: Oh, definitely!
Mozzy: What about the guys in Accept, do you have some contact with them?
Udo: No. There is no contact anymore. I don't know, people are asking what they are thinking about this (the Dirkschneider tour), but I have no idea (laughs). I've never read that Wolf (Hoffmann, Accept guitarist) or Peter (Baltes, Accept bassist) has said something about this. There is silence.
Mozzy: I did an interview with Peter last year actually. He talked a bit about the early years, when all you did was playing and rehearsing. It brought back memories for him as well.
Udo: Oh yeah! Always.
Mozzy: You received an award from Metal Hammer recently.
Udo: Yes, the Maximum Metal award (laughs).
Mozzy: That must have felt good.
Udo: Yeah! It felt good. It was a little surprising because very few people get these. But all I can say is, thank you very much!
Mozzy: What are your future plans then?
Udo: Well, the plan at the moment is touring in February and then we start working on the U.D.O. album in March. Then we will see when the release will be. Maybe we do something else, like an orchestra thing. They have asked us already if we want to do more of those shows.
Mozzy: I saw a bit of the orchestra show at Wacken last year, that was cool.
Udo: It was, it was really good.
Mozzy: Well, I think that was it from me. Thank you!
Udo: OK, thank you!

See also: review of the gig the same night
Related links:

www.udo-online.com
www.facebook.com/dirkschneiderofficial