Interview conducted November 16 2019
Interview published December 6 2019

"You certainly don't wanna put your best foot forward and then never follow it up again with anything else."
Alter Bridge put out their new album Walk The Sky on October 18th and as the band made a stop in Stockholm on their currently running European tour, Metal Covenant got some time with drummer Scott Phillips.

Tobbe: You guys released a new record recently and in what way does that new record go in line with other stuff that Alter Bridge has come with?
Scott: I think it's sort of a bit of an evolution from, you know, stuff we've done previously. It's still very much Alter Bridge. But one difference I can say with this record is we had gotten to the point on previous records, which we love doing, but, like, very long, epic type songs. 6-, 7-, 8-minute songs, and we kind of bring that in a little bit on this one.

I think the longest song on there is probably about a hair over 5 minutes and I think that's Dying Light. There's a couple of songs where we added a little bit of synth in. It's a little more in the forefront than the stuff we've done in the past. It's still very much an Alter Bridge record and everybody seems to be reacting pretty positively to it.
Tobbe: About very much an Alter Bridge record: Do you have some kind of frame you stay inside of musically to still be attached to your own back catalogue?
Scott: Not necessarily. Mark [Tremonti, guitar] and Myles [Kennedy, vocals] are doing, you know, the bulk of the songwriting, and bringing ideas into us, and then the four of us are sitting in a room together and kind of bashing out what works and what doesn't work. And then with Elvis [Michael Baskette], our producer… This is now his fifth album with us, as Alter Bridge. He's done all the Tremonti records, did Myles's solo record and even a couple of Slash records. So he's very much a part of the fold.

You know, all of us sitting in a room together and sort of checking off the boxes and "We need a song like this. We need a song like that. Here's the epic song. Here's the, say, poppier song.". We always kind of run the gamut of not just being one specific type of band. Not all just metal songs, not all just, you know, radio songs, or whatever. I think there's a lot in between that we all enjoy doing and we're sort of exploring different avenues.
Tobbe: 14 songs and over 60 minutes of playing time and to me that is kind of going against the grain nowadays, because a lot of bands are starting to get back to the 35-40-minute records.
Scott: Yeah, they are. I don't think we'd ever be able to do that. I think the only way we could do that is if we just put out an EP as opposed to putting out an LP. And I know that a lot of the industry now seems to be leaning towards even just putting out a song. Not even an album to support it.

You know, every few months "Here's a new song. Here's a new song. Here's a new song.". Or just putting out an EP as opposed to an LP. I don't know; we're old school, man. I mean, we're all getting a little gray now and we've been doing this for 20+ years, so I think we're just kind of locked into the feeling of making an entire record, whether it's just 10 songs or whether we'd do 14 or 15, which is what we always tend to do.

Maybe it's fewer songs on the album to make it a little easier to digest, but we always just feel like we're telling a story. You know, every three years we put out an album, while most bands are about every two years, so we feel like when people have waited that long we wanna get them their money's worth.
Tobbe: I'm thinking kind of like, you know, people are streaming their music and do you think that people still have the attention span to listen to 14 full songs and 60 minutes of music straight?
Scott: You know, I don't know that they do. I don't know that I do anymore. If I'm driving, or traveling, or flying, or something, that's when I can put in an entire album and listen to it, like, from front to back. If I'm sitting in my house and want to listen to music at night, it's normally just a song from this artist, and then another song, and then another song. It doesn't hurt to give people that option, you know. It's not gonna change anything about the outcome of how the album is.
Tobbe: I know that a lot of bands are starting to put, like, their hits and their best tracks in the beginning, even more than before. And then, like, a couple of fillers in the end, "Because nobody will listen to them anyway.".
Scott: That's tough. I mean, we are trying to kind of hit it hard out of the gate. You certainly don't wanna put your best foot forward and then never follow it up again with anything else. I think we've always tried to sequence our albums as if you are on sort of a journey. That's why we always tend to put, like, a lot of those epic songs, that are some of our favorites, towards the end or the album closer, whereas you wanna finish the album on this particular note.
Tobbe: What strikes me when I look at the front cover of the album is that your logo nowadays is very clean. What does make a band change its logo, really? Even if you had it on your last album as well. [The Last Hero, 2016]
Scott: Yeah, we did it on the last album as well. We changed the A and the E. It used to be sort of an Old English type font, which felt very early to mid 2000s. We'll still bust that out every now and then, but we wanna sort of go with the cleaner look and sort of use the new Alter Bridge.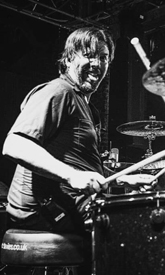 Tobbe: And what else can you say about the front cover? It's kind of special, I think.
Scott: It's one of my favorite ones that we've done. The imagery is striking. Somebody mentioned the other day that it reminded him of, like, a Dali painting. Mark's brother, Dan Tremonti, has done all our artwork since the early days of Creed. And we kind of commissioned him to do this and we sort of picked around some ideas.

I know that he and Mark were probably constantly on the phone together kind of bouncing ideas off of each other. When he started sending those images it was like "Ah! It's really, really cool!". I've always been really happy with the imagery choices that we've chosen over the years.
Tobbe: After this album cycle is done are you guys thinking about putting out another live release of any kind?
Scott: I don't know. On the last album cycle we did a live from the O2 [Live At The O2 Arena + Rarities. Recorded 2016, out 2017.] and then followed that up with all the Royal Albert Hall live stuff as well [Live At The Royal Albert Hall. Recorded 2017, out 2018.], which was to me probably the pinnacle of anything that I can remember doing. Just the prestigiousness of that room and playing with the Parallax Orchestra.

Getting to it for multiple nights, you know. It wasn't just one night. We had two shots at it. It was just a killer experience. I would not be surprised if we did something live. I don't know that we would take the plunge into doing a full video of a show. You never know. I mean, we're so early into the whole cycle right now. I'm not sure what's gonna transpire.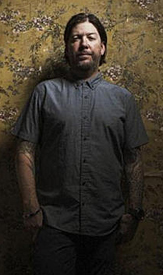 Tobbe: What about a documentary?
Scott: Maybe so. Actually Dan Sturgess, who is the guy who directed and shot Royal Albert Hall, directed the video for Wouldn't You Rather, did all the video content for all of the video stuff that we have out here on this run, is filming and taking pictures every day. So I wouldn't be surprised if there is something, whether it's a 5-minute or a 50-minute documentary, that comes out from this tour. There will certainly be some content from it, but you never know.
Tobbe: You guys are doing these VIP Meet & Greets on this tour, and have been doing it before as well, and do you think that most bands eventually will do stuff like that?
Scott: I think most bands tend to do it. I think once you hit, like, sort of a certain point, it becomes a real experience for the fans. Up-and-coming bands through brand new: I don't know that there's a market to do VIP, although they can certainly try it. And then massive bands: We went to go see Van Halen, being friends with Wolfie [Wolfgang Van Halen, bass], and this was probably about 10 years ago.

They did a VIP experience for their fans, where they could all come in and watch them play. It was just Eddie, Alex and Wolfie. They did, like, a 45-minute show. David Lee Roth wasn't there, but they would go through, you know, 45 minutes with the songs and the backing vocals. Fans were coming to watch, but then that was it! Like, they got their own section and they got to go through merch and this and that, but they never really got to meet any of the guys anyway.

So I think once a band reaches a certain level, maybe they don't interact as much. But who knows? I think it's a great way to sort of build a personal bond and connection with the people that, you know, basically allows you to do this for as long as we've been able to do it. If it wasn't for fans we wouldn't be here, for sure.

Related links:

www.alterbridge.com
www.facebook.com/alterbridge