| | |
| --- | --- |
| Amon Amarth - Twilight Of The Thunder God | Published September 24 2008 |

*=Staff's pick

Twilight Of The Thunder God*
Free Will Sacrifice
Guardians Of Asgaard*
Where Is Your God?
Varyags Of Miklagaard*
Tattered Banners And Bloody Flags
No Fear For The Setting Sun
The Hero*
Live For The Kill*
Embrace Of The Endless Ocean
Genre
Melodic Death Metal

Johan Hegg

Vocals

Tracks
10

Olavi Mikkonen

Guitar

Runningtime
44 Min.

Johan Söderberg

Guitar

Label
Metal Blade

Ted Lundström

Bass

Release
22 Sept. 2008

Fredrik Andersson

Drums

Country
Sweden

-

Keyboard

Similar artists
At The Gates, Kalmah, Suidakra

Twilight of the Thunder God sort of took me by surprise. I had always been aware of Amon Amarth as one of those bands that has remained consistent and true to their sound over the course of their career, something that comes as little surprise from a band sometimes dubbed as "Viking metal" (a genre title I don't personally believe in…). I had previously listened to With Oden On Our Side and a few select songs from their back catalog, thinking the band was certainly quality, but nothing to write home about. I must say, Amon Amarth definitely steps up their game on Twilight Of The Thunder God to produce the most catchy, well-written material I have ever heard from them, yielding an album that contends for best release of 2008.
'Twilight is, at its core, is straight up melodic death metal at its most catchy and epic. Deviating somewhat from their previous sound, Amon Amarth eschews what is traditionally a predominantly bludgeoning attack for a more refined, lead-driven catchiness. The band also uses synths on a few songs to great effect, adding a sense of epic atmosphere to compliment the equally grandiose Norse mythological lyrical content. Unlike many extreme metal bands, the lyrics are actually meaningful and worthwhile to listen to, weaving a story between the music. As one might suspect, they speak of epic Norwegian battles, gods waging destruction upon the lands, and all manner of other badass Viking subjects.
Solos have never really been a prominent feature in Amon Amarth's music, which is still largely the case. This is typically more than made for by the frequent, delicious melodic lead-work done throughout all of the songs as a whole. The album does however feature two guests filling in the gap with some nice fretwork: "Guardians Of Asgaard" has a small solo by L.G. Petrov of Entombed fame, with the album's title track featuring a guest appearance by Children of Bodom's Roope Latvala.
Also making an appearance is Apocalyptica on "Live For The Kill," who lend a contrasting, folky string section for the interlude. Many times, special guests are a band's way of compensating for their own lack of creativity, and often seen as a sign of going downhill (as in Annihilator's Metal release), but this is not the case here, with each guest bringing a unique element to the songs they contributed to, making Twilight Of The Thunder God as whole feel more diverse.
While I wish I could say something more insightful and complex about the nuances of it, the fact of the matter is that Twilight Of The Thunder God is just a straight-up, solid record. This album is almost impossible not to bang your head to. The riffs and melodic leads are so infectious you can't really help but get drawn in by the energy of its songs. You will almost certainly have many of these tunes stuck in your head for hours after this disc has spun down.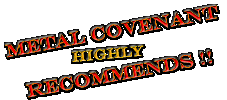 See also review of: Jomsviking , Deceiver Of The Gods , Surtur Rising , With Oden On Our Side , Fate Of Norns

Performance

Originality

Production

Vocals

Songwriting

Summary





9 chalices of 10 - Dux
| | |
| --- | --- |
| Related links: | |