| | |
| --- | --- |
| Draconian - Turning Season Within | Published March 06 2008 |

*=Staff's pick

Seasons Apart*
When I Wake*
Earthbound*
Not Breathing
The Failure Epiphany*
Morphine Cloud
Bloodflower
The Empty Stare*
September Ashes
Genre
Gothic Doom Metal

Anders J./Lisa J.

Vocals

Tracks
9

Johan Ericsson

Guitar

Runningtime
52 Min.

Daniel Arvidsson

Guitar

Label
Napalm Records

Fredrik Johansson

Bass

Release
29 Feb. 2008

Jerry Torstensson

Drums

Country
Sweden

-

Keyboard

Similar artists
My Dying Bride, Paradise Lost, Tristania

This was like finding an unhidden treasure in my own backyard. Draconian hails from Säffle (Sweden), not far from where I live but despite that I have followed their career sparse since the release of their debut album When Lovers Mourn in 2003. The things I've heard have left me with the impression that they are a highly skilled and passionate band but without the ammunition to rock my world so to speak. Turning Season Within however has changed all that completely…
The history of Draconian is dated back to 1994 when they started out under the moniker of Kerberos. When vocalist Anders Jacobsson joined the band they changed their name to Draconian and after that a period of demo recordings followed. Their last demo, entitled Dark Oceans We Cry, was the first with the inclusion of Lisa Johansson's vocals and the one that paved the way to their record deal with Napalm Records.
I didn't have any expectations whatsoever on Turning Season Within but already halfway through the opener Seasons Apart my jaw dropped to the floor and my body was covered with goose bumps. A hypnotizing heavy riff, angelic and beautiful vocals of Lisa Johansson, deep and passionate growls of Anders Jacobsson, melancholic and mesmerising guitar melodies all over, just fantastic! This killer sets the standard and the quality of the songs that are to follow is nothing but sensational. When I Wake is a quite fast and heavy Draconian composition with exquisite guitar work from Johan Ericsson and the growls from Anders Jacobsson belongs to the elite in my opinion. The Failure Epiphany is another favourite of mine that starts with acoustic guitars, the guitar melodies actually remind me of The Mission, and is followed by a heavy section that sounds a bit like Opeth. Even if I could go on forever about all these fantastic compositions I also just have to mention The Empty Stare. This song has a dark and doomy verse but changes its face with a marvellous chorus that almost brings tears to my eyes. A perfect example of how you create dynamic and intriguing music!
Turning Season Within has found its way to a special place in my heart. Not only is it one of the best melancholic metal albums I've heard in a long time, it also has worked as an eye opener for me since the beauty of Draconian's earlier works suddenly has revealed itself to me. Do yourself a favour and check this one out because it's seldom you here albums with this solid song writing all the way. On top of that we have a phenomenal production that works as a rocket launcher for these songs. I can already award this release as one of the best albums of 2008. Well done Säffle! Now where's my coffee…?

Turning Season Within teaser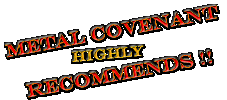 See also review of: The Burning Halo
Performance

Originality

Production

Vocals

Songwriting

Summary





9 chalices of 10 - Hawk
| | |
| --- | --- |
| Related links: | |