Dream Theater - Train Of Thought

*=Staff's pick

As I Am*
This Dying Soul
Endless Sacrifice*
Honor Thy Father
Vacant
Stream Of Consciousness*
In The Name Of God*
Genre
Progressive Metal

James LaBrie

Vocals

Tracks
7

John Petrucci

Guitar

Runningtime
69 Min.

-

Guitar

Label
Elektra

John Myung

Bass

Release
12 Nov. 2003

Mike Portnoy

Drums

Country
USA

Jordan Rudess

Keyboards

Similar artists
---

This, the eight studio release from the progressive masters in Dream Theater is a massive album, only two of the seven tracks is under ten minutes in length. Train of Thought is definitely one of the bands strongest albums since their breakthrough with Images And Words (1992), you can more or less find all the things you need and want to hear from Dream Theater on this amazing album.
One of the problems that I have had with Dream Theater recently is that they had lost their melodic sense somewhere along the way and had became a bit to pretentious, it was like they were taking everything to the extreme as if they was trying to hard. Even if it has been good albums it felt a bit overworked at some times, their latest album Six Degrees Of Inner Turbulence (2002) was a little too much and didn't quite make it as a solid album in my opinion. But now they have settled down a bit and at the same time that they progresses it feels like they also has taken a step backwards and found the great melodic sense and playfulness once again.
As the opening track As I Am starts you immediately feel that this is one of those tracks that is a perfect Dream Theater song and the feeling grows stronger all along the way, with a heavier attitude than usual yet with the great melodic music this one leaves you with nothing more to wish for, it is a complete song to me. That these guys has skills with their instruments is hardly any news and it is once again proven in the instrumental track Stream Of Consciousness with its 11 minutes of orgy in progressive metal, normally I'm not that fond of long instrumental songs but this one keeps my interest up through the entire song. The last fifteen minute song In The Name Of God is also one of those complete songs, a massive epic-like track with furious solos, heavy riffing as well as calm melodic dreamingly parts, a perfect mix of their musical span.
Since Dream Theater only has one guitarplayer you don't get that much of twin-guitars while listening, but instead you get those parts that I just completely love about Dream Theater, the parts when the guitar and keyboard plays along together. Great team-effort here by John Petrucci's guitar and Jordan Rudess' keyboard in the "twin" parts of the music, as well as the other instruments leaves you with nothing to complain about, purely solid performances throughout the album from all the members in the band, it even feels like the voice of James LaBrie grows stronger for every year that passes.

The production has made the album sound heavy and yet still perfectly clear while musically I would place Train Of Thought somewhere along Images And Words (1992) but perhaps closer to Scenes From A Memory (1999) with the heavier sense from Awake (1994), but way better than the last two albums mentioned. All of the songs besides the short Vacant that is "only" 3 minutes long could easily stand for themselves, I don't think that there will come out new classic Dream Theater songs like Pull Me Under from this one but the even standard and high quality of the tracks will make this album last for a long time.
In addition to the album you also get access to bonus material through their website, two small documentaries about the writing and recording of the album. The one about the recording doesn't has too much of talking in it, it is basically just footage from the studio during the recording, only 16 minutes long but somewhat interesting to fans I should think. Secondly there is one 8 minute long documentary shot in the rehearsal studio that gives you a short look on the progress on how the songs are written. It is fun to watch how Mike Portnoy and John Petrucci is coming up with ideas through out the rehearsals and I wouldn't be the least surprised if these two shorties is going to be released in full-length as DVD later on.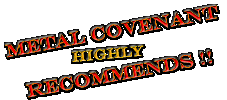 See also review of: The Astonishing , Dream Theater , A Dramatic Turn Of Events

Production

Vocals

Compositions

Summary





9 chalices of 10 - Thomas
Related links: