| | |
| --- | --- |
| Beyond Creation - The Aura | Published March 15 2012 |

*=Staff's pick

No Request For The Corrupted*
Coexistence*
Chromatic Horizon
Omnipresent Perception
Injustice Revealed
Le Détenteur*
The Aura*
Social Disability
Elevation Path
The Deported
Genre
Tech./Prog. Death Metal

Simon Girard

Vocals

Tracks
10

Simon Girard

Guitar

Running time
52 Min.

Kévin Chartré

Guitar

Label
PRC

Dominic Lapointe

Bass

Release
12 April 2011

Guyot Begin-Benoit

Drums

Country
Canada

-

Keyboard

Producer
Christian Donaldson
Similar artists
The Faceless, Necrophagist, Decrepit Birth

The Aura is one of those records that you curse yourself for not knowing about in 2011 because it's such a crushing record. Progressive/technical death metal: either you dig the shit out of this type of music, or you don't. This is a fact. If you do like this kind of music, hopefully you already have heard this record, if not you have something truly great to look forward to.
Naturally the members all have a talent for playing technical as hell - there really isn't anything I can say about the performance other than it is top notch. Add the fact that Dominic Lapoint is playing on a fretless bass with skill, and you have another reason to check this band out.
Beyond Creation is, although being very technical, very aware not to step over the border that often makes this kind of music an affair for a select, rabid following. They're doing this with songs that make me clench my fists in ecstasy. Take No Request For The Corrupted for instance. This song offers, I'll go out on a limb here, something for everybody: riffs to kill for, brilliant playing, solos that make you swoon and a drive that takes your breath away. And Beyond Creation makes it all sound so perfectly easy that it's silly.
The Aura is, as you've guessed by now, a record that sank its hooks in me from the get go. And it really is a record that - right again - grows with each listening.
If you're into bands such as Decrepit Birth, The Faceless and Necrophagist you won't be disappointed. What makes The Aura a greater album than those bands' records is the fact that it's so solid: The songs are just so great, and it really feels that Beyond Creation is bringing something new to the table. What I'm most curious about, The Aura being the debut-record, is how the hell Beyond Creation is going to top this juggernaut of a record?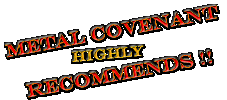 Performance

Originality

Production

Vocals

Songwriting

Summary





9 chalices of 10 - Martin