| | |
| --- | --- |
| Jay Jesse Johnson - Play That Damn Guitar | Published July 19 2009 |

*=Staff's pick

Inner Sanctum
Hear No Evil
Dream Away*
Bad Voodoo*
Blues For The Devil
Play That Damn Guitar*
Bad Blood*
Rattlesnake Stomp
Salt Of The Earth
Shine On
Six String Angel*
Genre
Blues Rock Shredding

Jay Jesse Johnson

Vocals

Tracks
11

Jay Jesse Johnson

Guitar

Runningtime
58 Min.

-

Guitar

Label
Grooveyard Records

Steve Shore

Bass

Release
17 March 2009

Joe Aparo

Drums

Country
USA

-

Keyboard

Similar artists
Joe Bonamassa, Greg Koch, Stevie Ray Vaughan

God damn, I have two previous albums with this American heavy blues cat, but it's not until now I've actually realized how damn great he is! On his last album "I've Got An Axe To Grind" most of the vocals were handled by Victory/Bad Company singer Charlie Huhn. Ok, I really love Huhn's voice, but as Johnson himself is such a great singer there's no need for help in that department. He handles all the vocals himself on the new album - selling point one. When listening back to the previous albums I now realized what has happened. He has finally done what the last album title suggested, and the new one as well for that matter. He did grind the axe and he now really does play that damn guitar, resulting in better songs and a much heavier sound - selling point two.
Vocally Jay sounds a lot like Jimmy Mack on the good old Earl Slick Band albums, which fits perfectly with his raw, rough, fat riffing a' la Hendrix/Trower. Especially the track "Dream Away" gives me strong Mack-vibes. The production, by JJJ himself, is a flawless study in dynamics, fat guitars and powerful drums/bass bottom. His fellow musicians sure add their dimension to the power-trio wall of sound, too. Drummer Joe Aparo plays like there's no tomorrow - hard, heavy, yet soulful and with an outstanding groove, while bass player Steve Shore teams up perfectly with Joe, building a fat, strong foundation behind Johnson's blues shredding. There's never a dull moment in the rhythm department, and there sure ain't none in the guitar department.
Despite me mentioning Hendrix and Trower earlier, JJJ sure has given this classic genre a new spin. He's got the tone and the vibe of the old masters, but like fellow guitarists Greg Koch, Joe Bonamassa and of course Stevie Ray Vaughan, he has put his own brand on it, especially on this album. The solo in the aforementioned "Dream Away" with its technical, almost shredding vibe, is a proof if one. When he then takes a long nice solo walk in the subsequent "Bad Voodoo" the goose bumps are close to exploding.
The boogie loaded title track (the phrase was actually used already on the last album) reminds me a bit of Michael Katon, but with that turbo button pressed in real hard. - Fuck me, as Chef Ramsay so eloquently would have put it, the riff of "Bad Blood" has to be one of the fattest in modern blues history! Goose bumps, again, I'm starting to look like I've got a touch of some bulbous blues-plague.
He does visit the classic semi-clean Strat-loaded blues grounds, too, in "Shine On" for example, where his solo once again shines and makes you pick that imaginary guitar out of its case. While it's already unpacked, you definitely need it for the album closer "Six String Angel", a dedication to Jimi Hendrix. A cool, slow, yet fat and big blues number, like a modern "Little Wing", with Jay showing his most soulful, almost vulnerable, side of his soling skills. The solo at around 6:00 is one of the most beautiful I've heard in years.
Ok, this is a musical land that has been cultivated by many, but it's not how much you can grow or how high your plants can become, it's the quality of the crop that matters, and JJJ is sure one hell of a blues rock guitar farmer!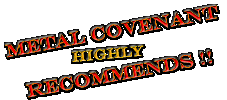 Performance

Originality

Production

Vocals

Songwriting

Summary





9 chalices of 10 - Stark
| | |
| --- | --- |
| Related links: | |