Insomnium - In The Halls Of Awaiting

*=Staff's pick

Ill Starred Son*
Song of the Storm*
Medeia*
Dying Chant
The Elder*
Black Waters
Shades of Deep Green*
The Bitter End*
Journey Unknown*
In the Halls of Awaiting*
Genre
Death Metal

Niilo Sevänen

Vocals

Tracks
10

Ville Friman

Guitar

Runningtime
56 Min.

Ville Vänni

Guitar

Label
Candlelight Records

Niilo Sevänen

Bass

Release
08 April 2002

Markus Hirvonen

Drums

Country
Finland

-

Keyboards

Similar artists
Amorphis, In Flames

Insomnium was formed back in 1997 by four very talented youngsters in northern Finland. In the Halls of Awakening is their first full-length studio release and a better way to start is very hard to accomplish. I'm normally not a huge fan of death metal but when it's as outstanding as this all I can do is try the best I can to share this with you dear readers. So what do they sound like to deserve this praise so early in the review?
Well, Insomnium's music can best be described as furious and the same time melancholic, violent and soothing and even dreary and wistful at times. This is death metal that's an incarnation and mixture of melodic Swedish metal and more traditional Finnish tunes. To be more precise you can imagine what it would sound like if you took the best Amorphis had to offer on their Tales from the Thousand Lakes album and mixed that with what In Flames sounded like on The Jester Race. But still the band has somewhat stepped aside from the mainstream of melodic death metal and taken steps on their own path with gloomy and languishing melodies, shattering guitar-walls, demonic vocals, accoustic interludes and even some progressive shades. That's the core of Insomnium's music and this of course means that it kicks some serious ass!
The lyrics are influenced by above all old Finnish poetry and that means sorrowful and often also dream-like tales of both love and death. The band's also very influenced by literature and Finnish nature-mysticism and sometimes it really feels like your sucked in to the dark misty shores and murky woods of Karelia. To start mentioning tracks indivdually here is very unnecessary because In the Halls of Awakening is just a formidable journey from beginning to the end. Every song is almost an out of this world experiance and no matter how hard I tried I couldn't grade even a single one any lower than 8,5! If only the production had been a bit better (and just a bit 'cause it's still very good) I wouldn´t have hesitated for a single second to award this with a full 10 mark!
The word Insomnium is latin and means nightmare and insomnia but I can assure you that In the Halls of Awakening won't give you any of that whatsover but instead the entire opposite. And I also want to make a personal statement that the word Insomnium also should mean something else like for instance formidable, outstanding, awesome, excellent or simply just wonderful! So thank you very much Finland for yet another talented bunch of musicians and thank you even more Insomnium for this remarkable debut. Keep it comin'!

See also review of: One For Sorow , Above The Weeping World , Since The Day It All Came Down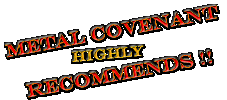 Production

Vocals

Compositions

Summary





9 chalices of 10 - Mat
Related links: