A Few Words Prior To Wacken 2005
Written by Michael, June 2005


acken Open Air started 15 years ago and is now of the biggest metal festivals in the world. This year, between the 4th and 6th of August, approximatly 60 bands will entertain 30000 people in the small town of Wacken in Germany.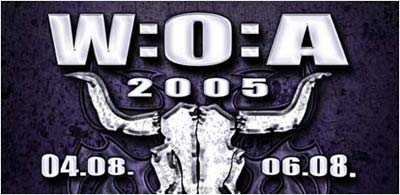 ands like Apocalyptica (which we recently interviewed, (find the interview in the interview section), Candlemass,Edguy, Hammerfall, Kreator, Nightwish, Sonata Arctica and many more.

ne interesting addition this year is the Japanese band called Mucc (in Japanese; Muku).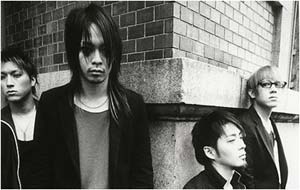 We have seen many Japanese bands invading europe this year. Bands like "D'espairs Ray", that played in Germany not so long ago, and "Dir en grey" (which is very popular in their homecountry and among young people over the world) played in berlin in May for a soldout Columbiahalle. Dir en grey and their labelmates "Kagerou" played this year in the Rock am ring and Rock am park festivals.

his is just the beginning of the Japanese rock/metal invasion....
Related links: www.wacken.com

Michael - June 2005